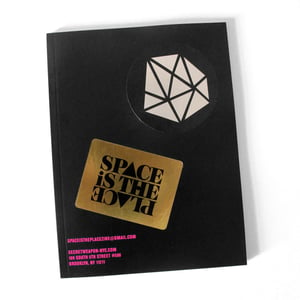 $

8.00
Space is the Place features the work of an international group of twenty four illustrators, designers, and painters hailing from Barcelona, Berlin, Helsinki, Brooklyn, Philadelphia and beyond.
Inspired by the Sun Ra film baring the same name, we set off asking contributors to submit art channeling a contemporary interest in outer space and the creative exploration of all things far out!
50 pages. Full color. Printed on natural eco-friendly paper. Gold and silver foil stickers included.